Planning & Zoning
The Planning & Zoning Commission reviews proposed amendments to zoning ordinances, site plans and plat applications, and also makes recommendations to the Council regarding the current and future development of the City of Brooklet. We will be adding additional information soon.
Brooklet Subdivision Links:
For information on Winnie Brook Subdivision, please visit the following link.
City of Brooklet Zoning Ordinances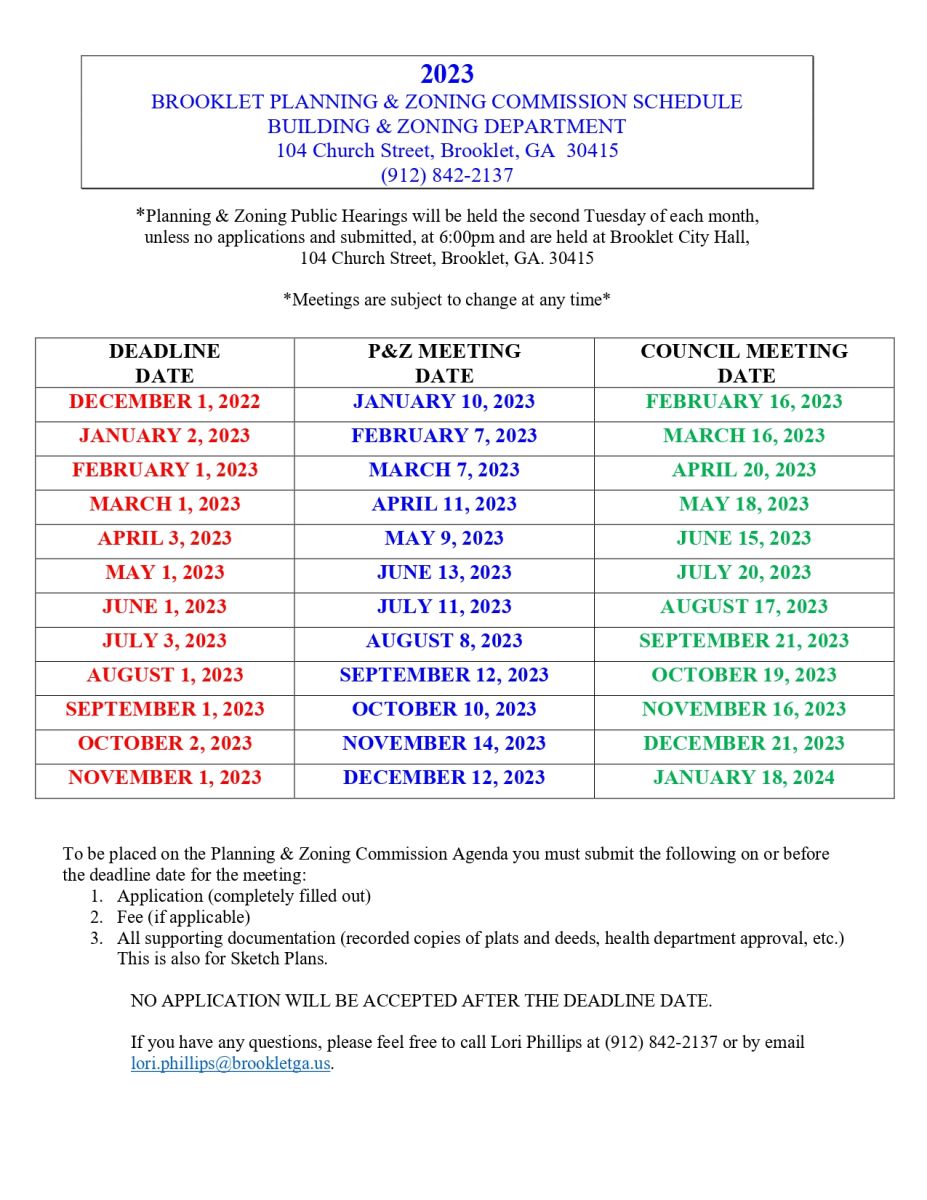 Relevant Documents
Contact Info
Group Members
Vice-Chairman
Jim Stanoff
Commissioner
Edward DiNello
Commissioner
Greg Schlierf
Commissioner
Chris Scheider